Allnodes Releases Endpoint For Terra Classic DApps
PublicNode will provide a means through which DApps built on the Terra Classic network can interact with the blockchain.
Allnodes, a non-custodial hosting and staking service provider, has released an endpoints suite dubbed PublicNode. PublicNode will provide endpoints for DApps launched on the Terra Classic network and those built on other blockchains, including Ethereum, Polygon, Avalanche, and Evmos. The recent move will help attract more utility to the Terra Classic blockchain as its journey to public adoption endures.
Allnodes announced the launch through its Twitter handle on Friday, sharing a link to an official blog post that sheds more light on the development. The disclosure comes a few days after TerraCVita
collaborated
with Allnodes to release an endpoint update to the Terra Station infrastructure last Wednesday.
We are excited to announce the release of #PublicNode, the fastest, free-est and most reliable endpoints, supporting @ethereum, @0xPolygon, @avalancheavax, @EvmosOrg, and @terrac_money.

More info: https://t.co/4nZP5n46Hq pic.twitter.com/P9oTRL4fv9 — Allnodes (@Allnodes) December 30, 2022
According to the
blog article
, Allnodes promises fast, free and reliable endpoints for the supported networks. In addition to the perks mentioned above, Allnodes promises that PublicNode can handle over 30 million daily requests due to its scalability and the network architecture's low latency.
Data from the official PublicNode
site
reveals up to 29.8M requests handled in the past 24 hours as of press time. Out of these, the Terra Classic blockchain accounts for 1.6M requests. There are currently 331 average requests per second, with 32.83% of requests cached in the past 24 hours.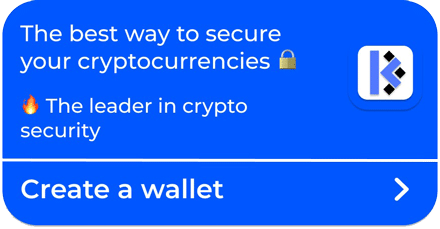 Endpoints are crucial in decentralized app (DApp) development because they help them interact with the blockchain in real-time. Users of a DApp can connect their applications to a publicly available endpoint on a particular blockchain. This will help them send and receive data with the network. When the users make a request, the endpoint handles it by querying the blockchain for the data.
A Significant Move Towards Attracting More Utility for LUNC
This is an essential development towards attracting more utility for the Terra Classic network. Despite its support for five different blockchains, the Terra Classic camp has received the story with more excitement than others, suggesting its significance to the network's development. Prominent LUNC influencer Classy recently highlighted the move.
BREAKING: @Allnodes releases a $LUNC Endpoint to help secure #LUNC DAPPs for the future! https://t.co/d4K0hMv3VL

— Classy 👾 (@ClassyCrypto_) December 31, 2022
The development comes shortly after independent LUNC development group TerraCVita
announced
a timeline for launching a LUNC decentralized exchange (DEX). According to the group, the community should expect the DEX early in Q1 2023. As the campaign to rejuvenate the blockchain persists, the community has been keen on introducing more utility into the ecosystem.